Cosmo Clinic Oslo – a cutting-edge plastic surgery clinic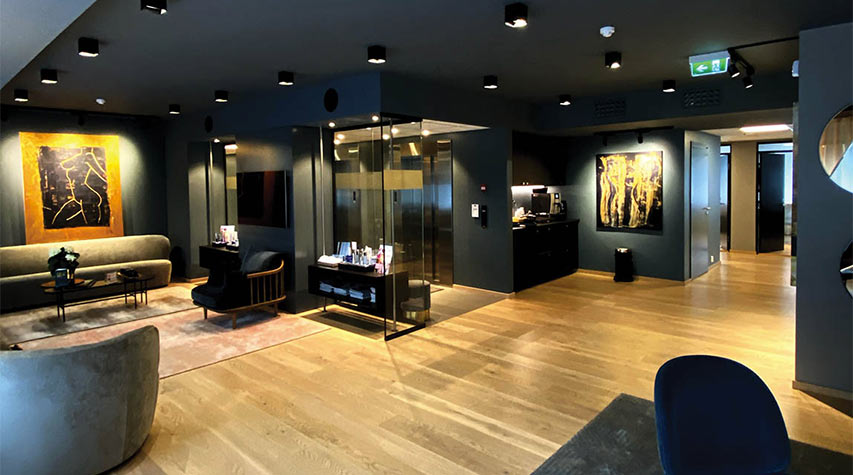 Cosmo Clinic is a cutting-edge plastic surgery clinic located in Oslo, emphasising a natural result achieved in a safe and comfortable environment.
In top-modern premises with the latest equipment available on the market, a staff of hand-picked plastic surgeons and cosmetic nurses offer the most advanced treatments within facial and breast surgeries, along with a full range of other cosmetic procedures.
To schedule a personal consultation with one of our surgeons to learn more about your cosmetic surgery options, please contact our office by calling 21 05 56 60 (or 941 78 558). You can also Denne e-postadressen er beskyttet mot programmer som samler e-postadresser. Du må aktivere javaskript for å kunne se den..
Some of the procedures offered at Cosmo Clinic
Cosmo Clinic offers plastic surgery and cosmetic treatments at a top-quality, international level. The clinic is known for its high patient-satisfaction levels and is highly recognised. "We are one of the largest plastic surgery clinics in Norway, and the reason for that is our impressive team – we have some of the country's best plastic surgeons," says Dr. Tomm K. Bjærke, chief plastic surgeon at Cosmo Clinic.
Breast
Breast Augmentation (Augmentation Mammaplasty) with silicone implants
Fat Transfer Breast Augmentation (Breast Augmentation with Fat Grafting)
Breast Reduction (Reduction Mammaplasty)
Breast Implant Removal (explant). Read about en bloc capsulectomy here
Face
Facelift Surgery (Rhytidectomy)
Eyelid surgery
Forehead lift
Laser treatment
Bell's Palsy treatment
Wrinkle treatment
Body
Liposuction (aka Lipoplasty and lipo)
BBL: Brazilian Butt Lift (Buttock Enhancement)
Tummy Tuck (Abdominoplasty)
Arm Lift (Brachioplasty)
Body Contouring (Skin Removal After Major Weight Loss)
Body Lift (Improving Shape and Tone)
Mommy Makeover
Thigh Lift (Reshaping the Thighs)
Testimonials and reviews
«This was my first experience with surgery and it was AMAZING. Staff is great, pleasant and professional. Atmosphere is calm and relaxing. Surgeons and doctors highly educated, professional, thorough and dedicated. Patient aftercare and follow up was great. The whole clinic is so calming, clean and pleasant. Would recommend 10/10.»
«I would like to highly recommend the Cosmo Clinic, where I recently had facial surgery. Dr. Hilde Bjærke and her team were extremely professional, with excellent care after the surgery. The atmosphere in Cosmo Clinic is comfortable, warm and welcoming. And the price was absolutely fine. If you are considering surgery, I highly recommend that you visit Cosmo Clinic for a consultation. The staff will explain the procedure to you in clear detail, so that you can make a well-informed decision. After the surgery, you will wonder why you waited so long to take this very positive step in your life.»
Tomm Bjærke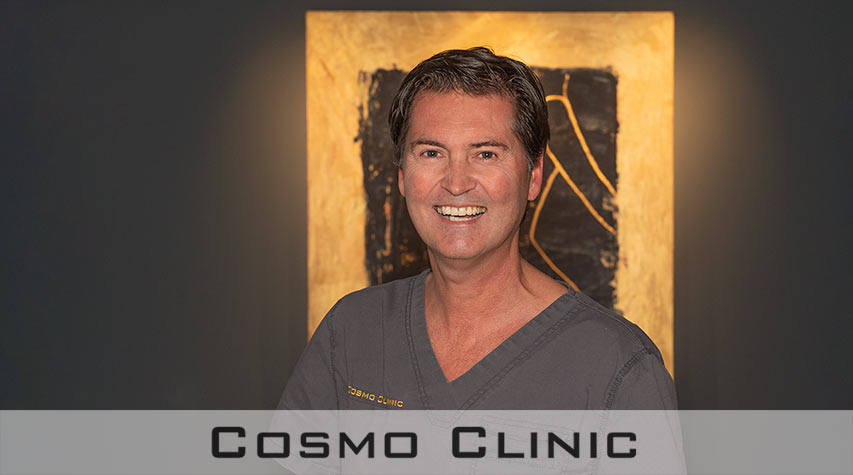 Dr. Tomm Bjærke is a board certified plastic surgeon and founder of Cosmo Clinic. He was trained at Rikshospitalet and worked at Colosseumklinikken from 2004 to 2016. Bjærke is one of Norway's most experienced cosmetic plastic surgeons, having performed thousands of procedures both at Colosseumklinikken and now at Cosmo Clinic. He is especially well known for his forehead- and facelifts, through his experience with more than 1,500 facial procedures, as well as more than 3,000 breast augmentations. At Cosmo Clinic, Bjærke performs all kinds of plastic surgery, with a special focus on facial and breast surgery.
Hilde Bjærke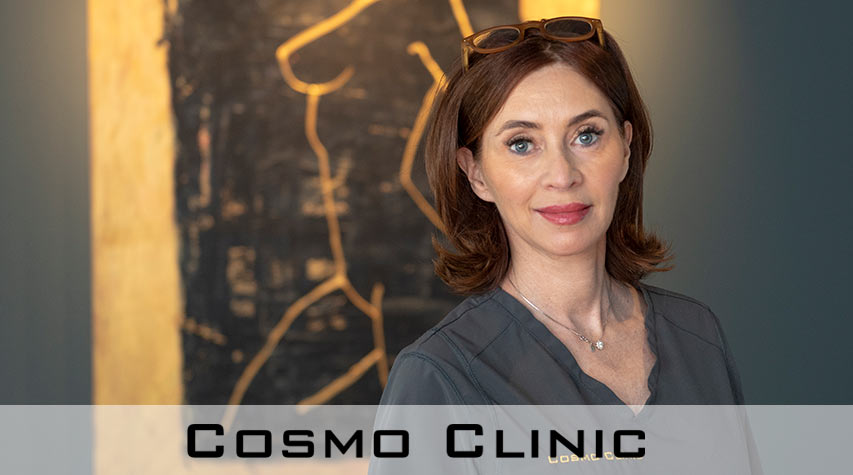 Dr. Hilde Bjærke is a board certified plastic surgeon, specialised in facial plastic surgery. She was trained at Rikshospitalet, Oslo, specialising in advanced microsurgical facial reconstructions. At Cosmo Clinic, she is the facial expert, performing advanced facial procedures like facelifts and necklifts, endoscopic forehead lifts, upper and lower blepharoplasty, laser treatments, and chin implants. Bjærke's broad experience in facial surgery makes her a trusted name in Norway, and she has been interviewed about facial plastic surgery several times on national TV.
Thomas Berg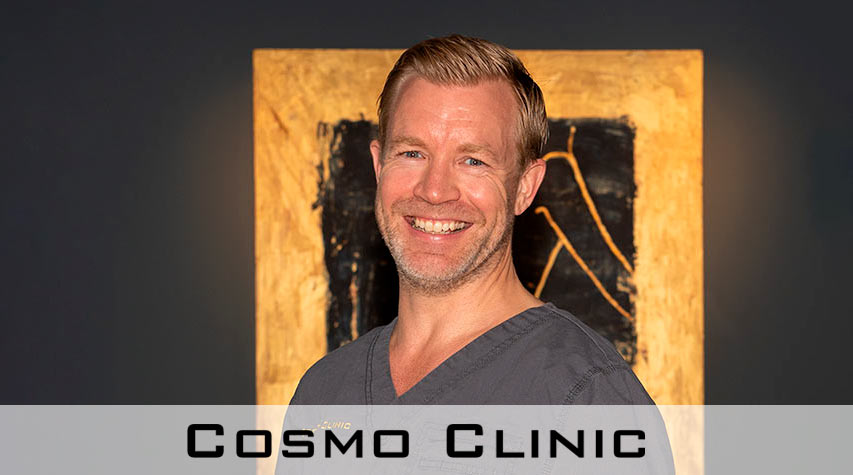 Dr. Thomas Berg is a board certified plastic surgeon, trained at the University clinic in Uppsala, Sweden. He has been working both in Uppsala and at Rikshospitalet in Oslo for more than ten years.
After many years performing advanced microsurgical facial and breast reconstructions, he is considered one of the most sought-after, leading plastic surgeons in Norway. He is Cosmo Clinic's expert in breast and body contouring procedures, having performed several thousand breast and body procedures. In addition to breast surgery, he performs abdominoplasties, liposuctions, body-contouring surgeries and Brazilian butt lifts (BBL) at Cosmo Clinic.
Marius Solli-Nilsen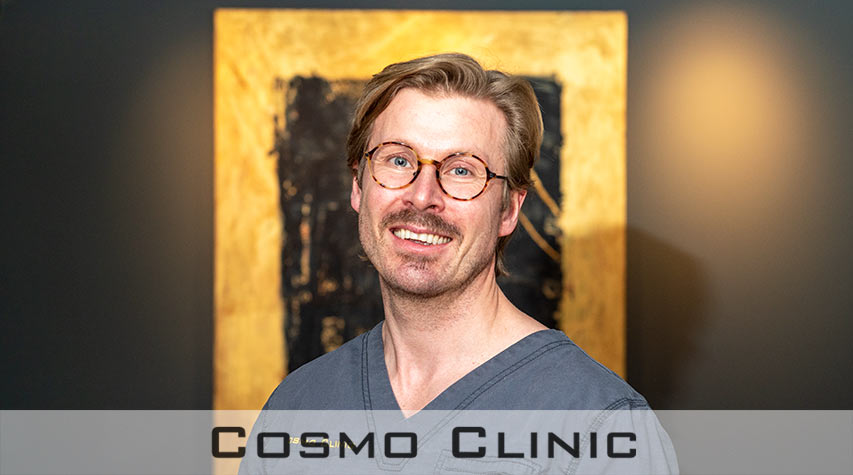 Marius Solli-Nilsen is a board certified plastic surgeon, specializing in body contouring procedures.